Purchasing a car or SUV is often a significant investment, and if you can't afford to pay cash for the vehicle, you need to know how to finance a used car. First things first: there's a great deal of difference between available lending packages, and it always pays to do your research. If you've made it this far, you're on the right track. Here's how to finance a used car without losing your head in the process:
Find out how much you can afford to pay.
Check your credit score, and do research before applying.
Make your application, or applications.
Compare offers to find the best package.
Finalize your trade-in value, down payment, and loan terms.
---
1. Find Out How Much You Can Afford to Pay
If all you're looking at is the total cost of a given used vehicle, you won't really know for sure how much you can expect to pay. Our monthly payment calculator can help you factor in the impact of your down payment and your expected interest rate. However, you'll also need to account for expected service and maintenance costs, insurance, and fuel for your Scranton-area drives.
Can you lease a used car? Although leasing can help you secure a lower monthly payment, opportunities may not be advertised. Give us a call at (570) 822-9900 if you're interested in leasing one of our pre-owned models.
2. Check Your Credit Score, and Do Research Before Applying
Not sure of what you can expect to pay in interest? That's where your credit score comes in. For a 60-month loan term, the average used car interest rate is close to 5%. (You should also know that the average credit score of drivers who apply for used car financing is roughly 655). Although it is possible to secure an auto loan with bad credit, rates can run much higher for subprime buyers. Take steps to improve your score before applying.
You'll also want to research various lenders near Dunmore and Hazleton. While banks usually have a set interest rate, other lenders may offer more flexibility. Just be aware of the range of offers in your area, so you can tell if you're getting a good deal.
---
3. Make Your Application, Or Applications
When you apply for financing at Bennett INFINITI of Wilkes-Barre, we'll connect you directly to a wide range of lenders in the Scranton region. Choosing this route limits the credit risks associated with casting a wide net during the application process, and allows you to compare offers with the help of one of our used car financing experts.
If you do decide to make a large number of applications, make sure they're all submitting within a 14-day window. This will tell credit bureaus that you're shopping around, and not just getting rejected over and over again.
4. Compare Offers to Find the Best Package
Knowing how to finance a used car is one thing. Knowing how to choose the best auto loan package from a sea of alternatives is another! Here's what you should keep in mind:
Many drivers know to consider the full loan amount, as well as the interest rate. These are certainly important, but they're not the only items you should pay attention to.
A longer loan term means lower monthly payments and, often, a lower interest rate. Still, you'll likely pay more in interest over the total life of the loan. The exact opposite is true for loans with shorter terms.
It may be tempting to pursue a flexible-rate loan, if it means your first few monthly payments will be lower. Think again. Although flexible rates can work for some buyers, a fixed-rate loan is almost always a safer bet.
Don't forget to read the fine print. Will you be penalized for early repayment or refinancing later on? It's often a good idea to choose the package that gives you options.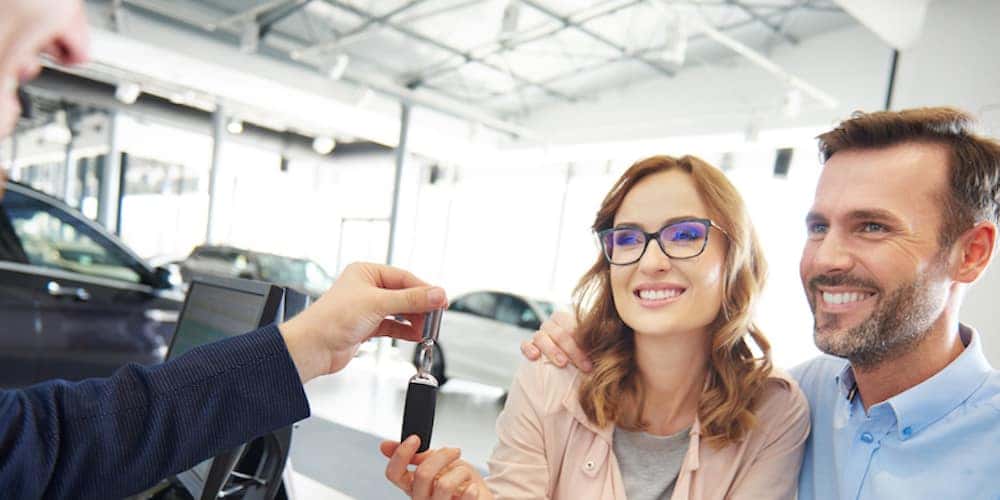 Check out a few of our car buying tips to make sure you haven't missed anything.
---
5. Finalize Your Trade-In Value, Down Payment, and Loan Terms
Some drivers will want to value their trade-in or sell their current model before they apply for financing. For others, it will be easier and more convenient to take care of everything at once, at a dealership like Bennett INFINITI of Wilkes-Barre. Either way, you'll want to finalize the amount that you can put down before you sign the paperwork on a loan, to ensure that you're not borrowing more than you need to.
Not sure of how to choose the perfect vehicle? Now that you've seen the financing process laid out, you'll want to start creating a used car checklist.
You're Ready to Find an Incredible Used Car!
Now that you've seen how to finance a used car the right way, we hope you'll come in and visit us at Bennett INFINITI of Wilkes-Barre! We offer one of the most exciting used vehicle inventories near Clarks Summit or Pittston, and we can help you through the entire used car financing process by answering questions like, "How long can you finance a used car?". Of course, we also offer a wide range of pre-owned special offers, so it's easy to maximize your savings.
---
Used Cars for Sale Near Scranton